Fireplace Chur
Obere Au Barbecue Area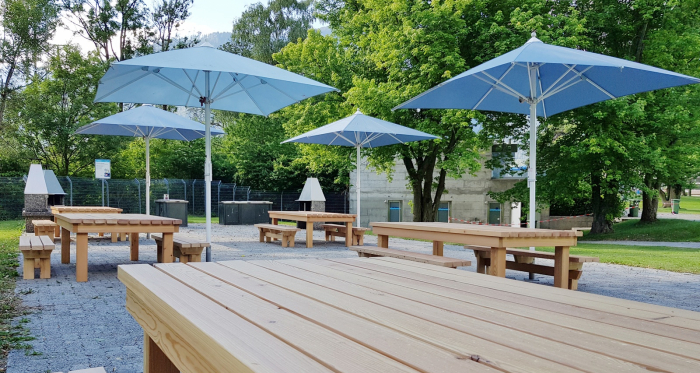 For visitors of the outdoor pool.
Obere Au Barbecue Area
Sport- und Eventanlagen, Grossbruggerweg 6, 7000 Chur
Prices
Since the barbecue area lies within the grounds of the Obere Au outdoor pool, the pool prices have to be paid.
Opening hours
Same as Obere Au outdoor pool season
Electric barbecue: Monday - Sunday 10am - 8pm
Coal barbecue: Monday - Sunday from 11.30am and from 5.30pm - only during fair weather conditions
Directions
Public Transport
From Chur station Bus Nr. 2 (towards Obere Au), get off at "Obere Au" (9 mins).
Directions
Motorway exit Chur Süd, follow signs for "P&R Obere Au".
Parking
For guests with a single entry or pass of the Chur sports and event facilities there is free parking at the Obere Au parking. Simply pull the parking ticket and validate it inside the sports centre. Without an entry ticket to the sports facilities parking is free for the first hour.