Event Chur
:inside. Artists of the Capauliana, Regula Verdet-Fierz & Yvonne Michel Conrad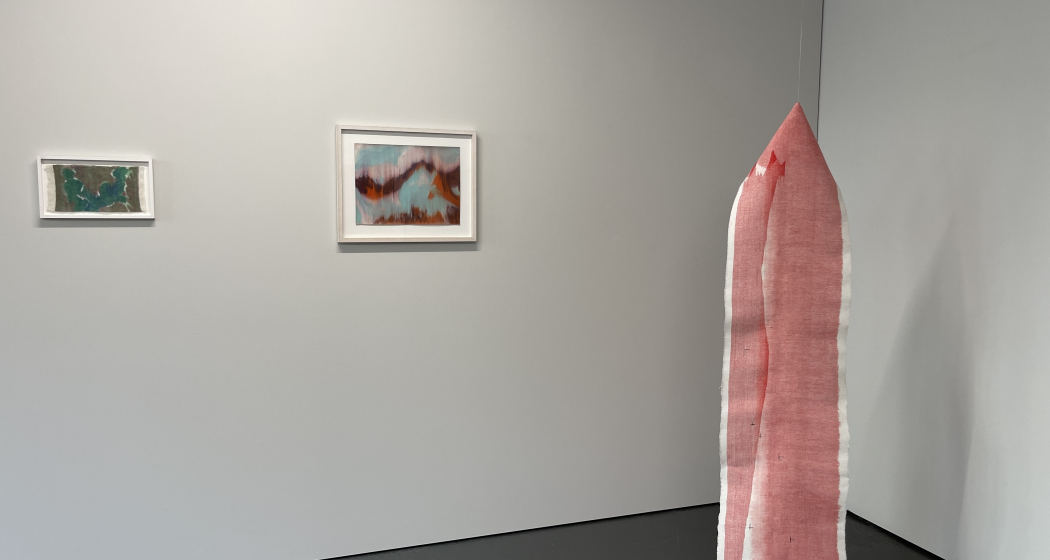 Artists from the collection of the Fundaziun Capauliana in combination with works by Regula Verdet-Fierz and Yvonne Michel Conrad.
Description
Date
07.10.2023 to 23.12.2023
on Thursday, Friday, Saturday
Price
Voluntary contribution
Zeit
Thu & Fri: 2 p.m. - 6 p.m.
Sat.: 10 a.m. - 1 p.m.
Although outnumbered, female artists are represented in the collection of the Fundaziun Capauliana. The exhibition is dedicated to them.

Works by Erica Pedretti, Ursina Vinzens, Sandra Capaul, Clara Porges, Anny Meisser-Vonzun, Anna Lenz, Ladina Gaudenz, Cécile Wick and many more are combined with two contemporary artistic positions from Graubünden: Regula Verdet-Fierz and Yvonne Michel Conrad.

The exhibition pays tribute to the work of women, whether self-taught or educated, often in their multiple roles, and refers to the process of creating works of art. Some of these were created far away from the studio, in an improvised working environment, on a family outing or while shopping. In Michel Conrad's work, it is an aesthetics of the unintended that characterize her works that are created by chance but consciously selected or edited. In her most recent works, therefore, it is photography that predominates.

Regula Verdet-Fierz studied at ZHdK. She works on paper, canvas or by means of installation, but always with what nature offers her. As an artist, she is a researcher: "Art must have begun as nature", her work is dialectical and experimental.

The exhibition shows female artists who have come to art and their vocation in various ways and who deal and have dealt with it to varying degrees.
Contact
Fundaziun Capauliana
Sennhofstarsse 19, 7000 Chur
Responsible for this content Fundaziun Capauliana.
This content has been translated automatically.

This website uses content from Guidle.