At the Sports Restaurant.
Children's birthday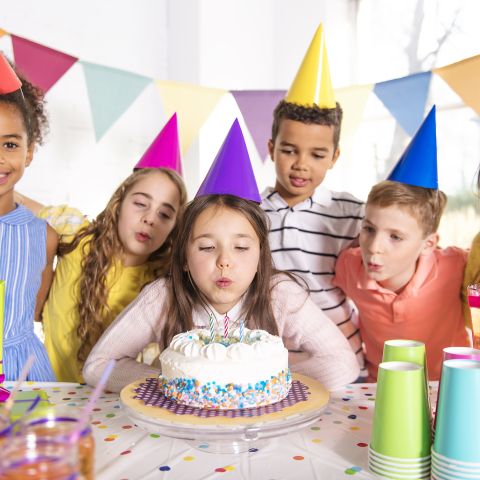 The sports restaurant has a variety of children's birthday menus on offer - discover now!
Pool fun and birthday party
First the children dive into great swimming fun in the indoor pool and then it's off to the birthday party in the sports restaurant. Tip: every Wednesday and Saturday there is a play afternoon in the indoor pool - a perfect combination with the birthday party.
The children's eyes always grow bigger in the sports restaurant, because of the all you can eat pinsa, burger or chicken nuggets!
Menu
Prices
Children CHF 14.50
Children's prices apply up to 13 years 
You can bring your own decoration (and birthday cake)
Drinks are charged separately
For indoor swimming pool admission, see prices
Order
We will be pleased to take your order up to 48h in advance: +41 81 284 74 52 or sportanlagen@chur.ch
Bookable from six children and one adult, up to 20 people (larger groups on request)
Bookable daily between 12 and 7pm (except during summer holidays)
Final number of persons and ages required two days in advance