We are happy to help.
Contact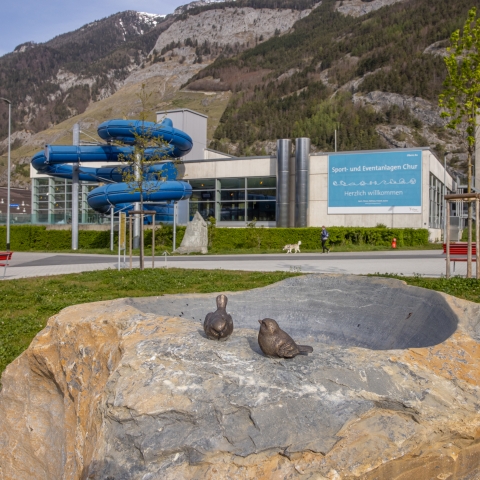 The sports and event facilities in Chur offer a varied experience at all times of the year for sportspeople, families and connoisseurs in the area of sport, fitness, wellness, leisure and gastronomy at locations in Obere Au, Sand and Quader.
Obere Au location
Grossbruggerweg 6, 7000 Chur
+41 81 254 42 88
sportanlagen@chur.ch
Opening hours front desk and shop:
Monday - Friday, 8am - 9.30pm
Saturday/Sunday/holidays, 9am - 6pm
Sand location
Sand outdoor pool
St. Luzistrasse 7, 7000 Chur 
+41 81 254 42 99 
sportanlagen@chur.ch  
Quader location
Quader outdoor ice rink
Masanserstrasse 22, 7000 Chur
+41 81 254 42 99
sportanlagen@chur.ch
No liability for found objects.
Keys, watches, jewellery, purses are stored for 1 year
Bathing clothes, bath towels, toys etc. are stored for 4 weeks
After that period the found objects are sent to social institutions for further use.