Restaurant Chur
Obere Au Sports Restaurant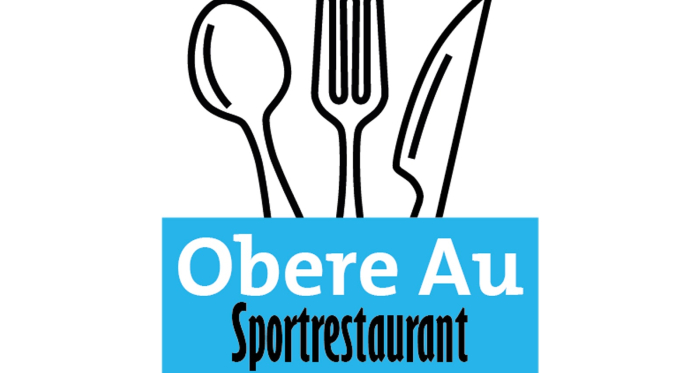 Show all 12 images
Restaurant at the sports centre.
Obere Au Sports Restaurant
Grossbruggerweg 6, 7000 Chur
Description
Very important: Please check the regularly updated Corona measures before visiting.
Seasonal regional dishes, colourful salad creations, fresh homemade pizza, various meat and fish dishes, and different lunch menus every day.
A varied menu and a spacious terrace with direct access to the outdoor swimming pool await you at the Sportrestaurant Obere Au. We are located in the middle of the Obere Au sports facilities and are open daily.
Whether for a pizza with friends, culinary delicacies for groups of up to 60 persons (including on Saturday evenings), or a business drinks reception after a meeting in the seminar room (with capacity for up to 20 people, with free Wi-Fi, beamer, DVD player, overhead projector) – the possibilities are endless. In addition, the spacious garden terrace is a great place to relax in summer. Guests at the open-air swimming pool can enjoy a snack or beverage to take away.
Autumn menu
We offer a selection of game and autumn dishes until mid-November. Whether red cabbage salad, venison pepper, pumpkin-ginger ravioli or cinnamon ice cream with glazed chestnuts - there is something for everyone! You can find the menu under "Prices". 
Breakfast menu (until 31.10.2021)
You can also enjoy a leisurely breakfast in the sports restaurant. Breakfast is available daily from 9.30 to 11 am for the small or medium appetite or sufficient for a brunch until the end of October. Start the day on the inviting sun terrace of the sports restaurant.
Children's birthday
Celebrate your child's next birthday in the sports restaurant. Here you can combine the exciting swimming fun with a selection pizzas, spaghetti dishes, chicken nuggets and delicious cake. Further information and prices. 
Company events
How about a football tournament, a hockey game or a round of boccia, or if it's something more technical, a guided tour of the sports facilities? Food included.
The sports restaurant is also suitable for:
Company events up to 60 persons
Company Apéros
Family events
Events on the large sunny garden terrace
Whether gazpacho shot, smoked salmon tartar, warm goat cheese, strips of beef fillet, quinoa pan or blueberry cheesecake - there is a large selection for your next exquisite banquet. And for your cozy, sociable club or family event, we offer various buffets (pizza, salad, grill, Asia). Discover our banquet and event menus below.
Tip: Combine a visit to the Obere Au Sports Restaurant with a leisurely hike in the region around Chur. Further information on the culinary tour, "Culinary Hiking Tour: Rhine Trail".
Prices
Lunch menu
Fall menu
Main menu
Breakfast menu (available until 31.10.21)
Children's birthday
Banquet menu
Event menu
Opening hours
Very important: Please check the regularly updated Corona measures before visiting.
All year
Monday - Friday, 9.30am - 10pm
Saturday/Sunday, 9.30am - 6pm (in fair weather until 10pm) 
During outdoor pool season
Daily, 8am - 10pm (in bad weather opening hours may vary)
Holidays
New Year, Easter Sunday, Christmas Day, Boxing Day  closed
2nd January 11am - 6pm
Thursday before Easter 10am - 9.30pm
Good Friday 10am - 6pm
Easter Monday 10am - 6pm
Wednesday before Ascension 10am - 9.30pm
Ascension 10am - 6pm
Friday after Ascension 10am - 6pm
Whitmonday 10am - 6pm
National Day (01.08.) 10am - 5pm
Christmas Eve 11am - 4pm
New Years Eve 11am - 4pm
Take-Away
Same as restaurant (during outdoor pool season only)
Directions
Public Transport
From Chur station Bus Nr. 2 (towards Obere Au), get off at stop "Obere Au" (9 mins).
Directions
Motorway exit Chur Süd, follow signs for "P&R Obere Au".
Parking
For guests with a single entry or pass of the Chur sports and event facilities there is free parking at the Obere Au parking. Simply pull the parking ticket and validate it inside the sports centre. Without an entry ticket to the sports facilities parking is free for the first hour.