«Obigschwimma - Evening swim» for five Francs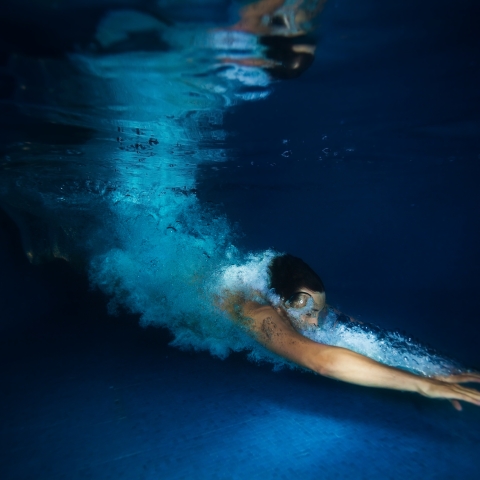 Treat yourself to a time-out and let the evening end in a relaxed atmosphere in the indoor pool or aquamarine hot water wellness pool - and all this at the sensational price of CHF 5 per person for everyone! The special «Obaschwimma - evening swimm» is valid from 28. October 2023 until 31. March 2024.
With the "Obigschwimma" evening swim offer you can relax in the evening in the indoor pool and aquamarine warm water wellness pool every day. Because with the "Obigschwimma", admission for everyone costs only a sensational CHF 5.- if you visit it from 1.5 hours before closing time. You can go for a swim in the indoor swimming pool after work, or on weekends you can enjoy the 35°C warm water of the Aquamarine under the stars with bubble jets and neck showers. Whether sports or wellness - everyone benefits from the "Obigschwimma" offer, all for the same price of CHF 5!
Valid from: 28. October 2023 to 31. March 2024
Hours: from 1.5 hours before closing (Monday-Friday from 8pm, Saturday/Sunday/Holidays from 4.30pm)
Entry fee: CHF 5 per person for all (with or without ChurCard, adults, children, students, disability payment receivers and KulturLegi holders). You can buy the ticket at the sports facilities or in our online ticket shop.