Pool fun.
Children's Play Afternoon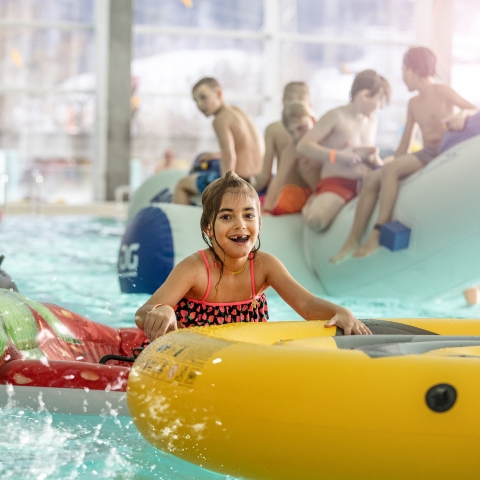 The large pool in the indoor pool is completely available to children, the lanes are removed and the pool is filled with various play equipment, such as rings, noodles, planks, etc. The diving boards and slides invite you in to play!
Dates | Location
All year on Wednesdays and Saturdays, 2 - 4pm, at the Obere Au indoor pool
24./31.12.2022: Play afternoon in the learning pool and in half of the 25m pool until 3.30pm only (the indoor pool closes at 4pm).
Summer: From May to August, the indoor pool closes at 11.30 am if the weather is nice and warm. In this case, the play afternoon (Wednesdays and Saturdays) will take place in the outdoor pool.
Remarks
No registration required
Not suitable for non-swimmers
"Play fun" for parents and children
Parents can individually play the so-called "Spielspass" (play fun) with their children during the play afternoons. The children solve various tasks. For each task solved, the parents put a stamp on the stamp card. If the stamp card is full, the child receives a surprise from the lifeguard team. The "Spielspass" can be obtained from the lifeguard.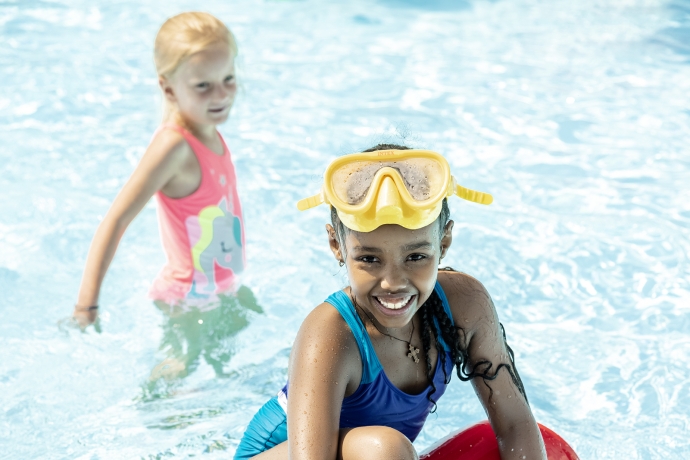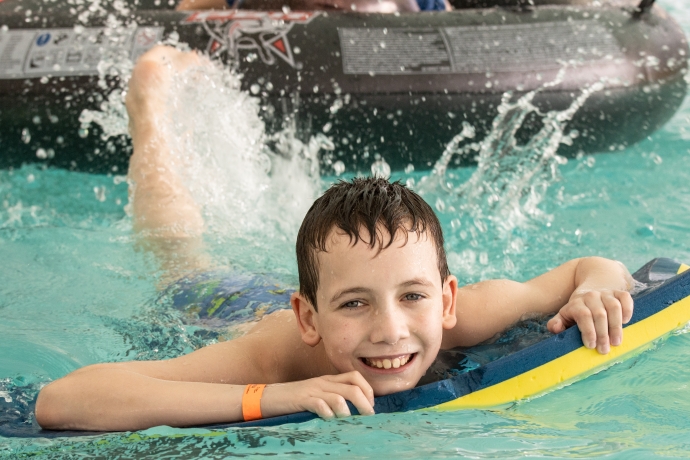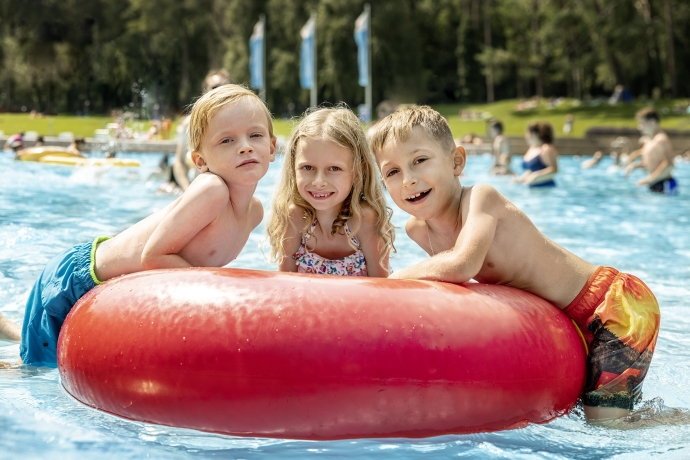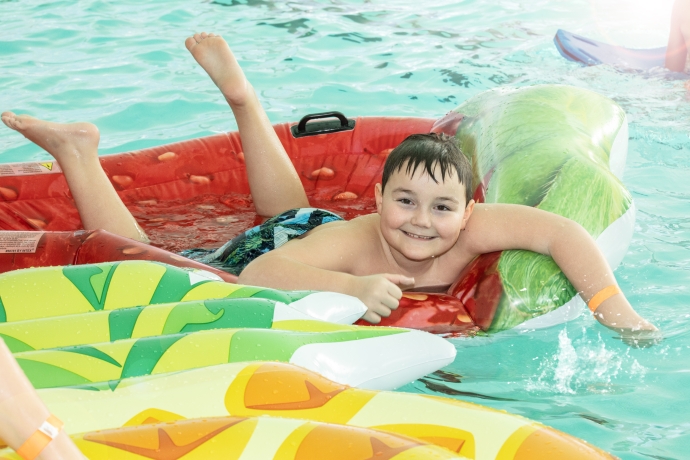 Show all 6 images