Pool fun.
Children's Play Afternoon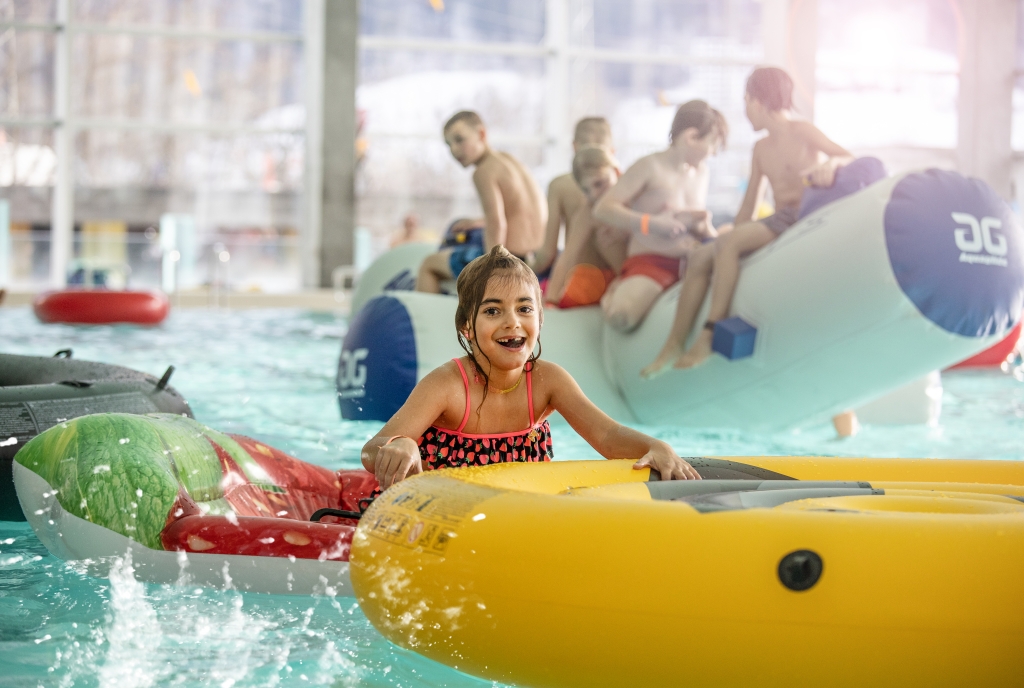 Corona restrictions Graubünden/Switzerland: 
Very important: Please check the regularly updated Corona measures before visiting.
The large pool in the indoor pool is completely available to children, the lanes are removed and the pool is filled with various play equipment, such as rings, noodles, planks, etc. The diving boards and slides invite you in to play!
Dates
Until further notice only on Wednesdays, 1.30 - 4pm.
During the outdoor pool season (mid May to end of August) the indoor pool closes at 11.30 am in fair weather. Therefore the children's play afternoon is only held in bad weather. If this is the case, it takes place on Wednesdays and Saturdays from 2-4 pm.
Remarks
No registration required
Not suitable for non-swimmers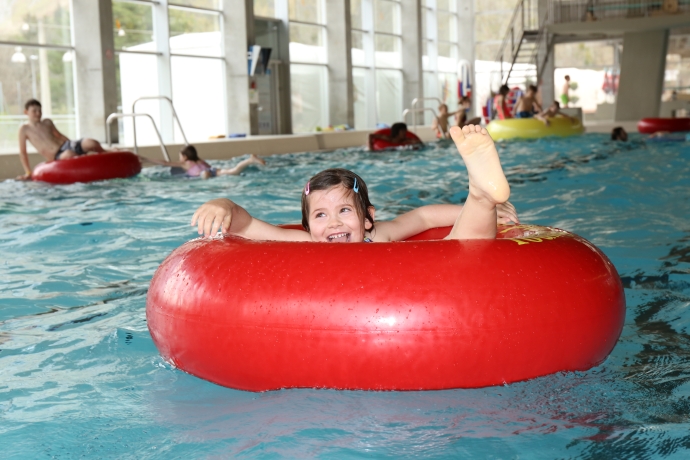 Show all 4 images