For incentives, clubs and events.
Group offers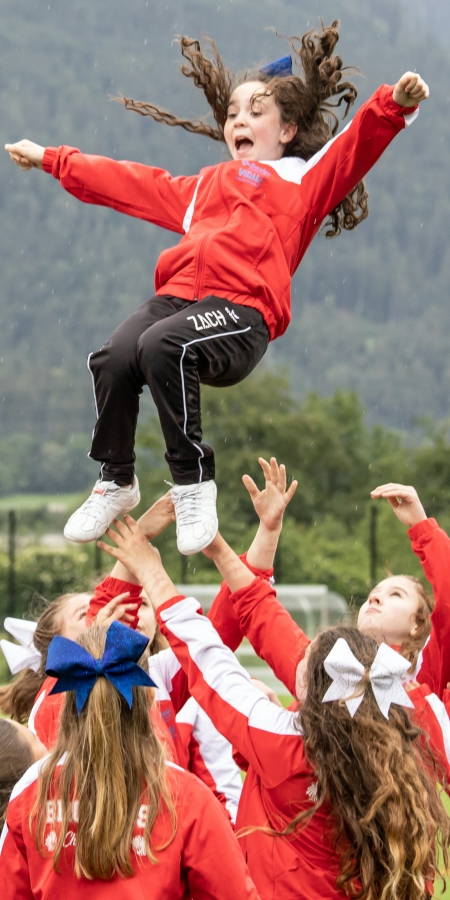 Are you looking for an event for your group, your company or your club? The sports and event facilities in Chur offer various possibilities for this.
Offers for group, club and company events
At the Open Sports Facilities Day on 22 June 2019, one offer was of particular interest to many people: the technology tour. Visitors were given an insight into ice and pool technology and a lot of background information on the operation of such facilities - a very exciting topic. This is why the technology tour can now be booked on request all year round for group, club or company events.
In a similar context, a presentation of the Chur sports and event facilities can now also be booked for groups, including explanations of the master plan. Here you will learn everything about the sports facilities - which projects of the master plan have been realised so far, which are currently in progress and which projects are planned for the future. An informative insight into the sports facilities, if you do sports yourself, have active children or are interested in urban infrastructure.
If there is interest in a specific sports facility, a guided tour can be booked (20-40 minutes) and combined with other group offers.
The new boccia facility is also predestined for group events: boccia is easy to learn, suitable for all age groups and fitness levels and can be combined with an aperitif or dinner in the clubhouse.
That is pure romance: the combination of ice skating and fondue fun at the Quader outdoor ice rink. On advance booking, four to a maximum of 30 people can enjoy a cosy fondue in the heated tent and at the same time go ice skating as they please. For sure a successful event!
Group events have always been and will continue to be possible on the lawn sports grounds and ice rinks. The weatherproof synthetic turf pitches can be rented for events all year round and the indoor ice rink 10 months a year.
With these offers and the restaurant and seminar infrastructure of the Obere Au Sportrestaurant , an attractive offer can be put together for the next event. Apéritifs and dinners can be booked both in the Obere Au Sportrestaurant and in the clubhouse of the boccia facility. The sports restaurant also offers attractive event and banquet menus.
If you are interested or have any questions, please contact us directly:
+41 81 254 42 88
sportanlagen@chur.ch