An insight.
Presentation of the master plan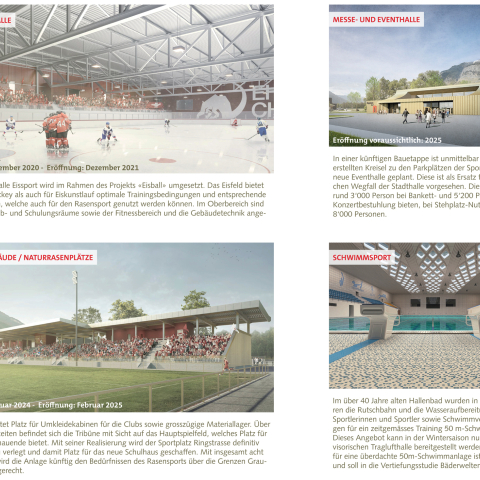 In order to ensure the long-term and orderly development of the sports and event facilities in the city area, a master plan was drawn up which shows the location of the intended uses and permits a staged approach.
Sports facilities then, now and in the future
The sports facilities at Obere Au were opened in 1974. The intensively used facilities, which are popular with the population, are now obsolete, no longer cover the diverse needs of the users and do not comply with the applicable environmental regulations. In addition, the need for additional uses in the sports sector and in the trade fair/event sector (trade fair and event hall) is evident.
During the presentation of the sports facilities, including the master plan, you will be shown three phases:
In the past: what were the intentions behind the construction of the sports facilities in 1974; what needs should be covered? Which subprojects of the master plan have been realised so far?
Today: what needs are covered today; what is the current situation? Which sub-projects of the master plan are currently being worked on?
In the future: what needs must the sports facilities be able to satisfy in the future; what does the population of Chur expect? Which subprojects of the master plan are being planned?
The presentation of the sports facilities and the master plan can be booked for groups:
Bookable all year round
From 7 people
Duration 15-30 minutes
Prices on request
For bookings or questions about the presentation please kindly contact: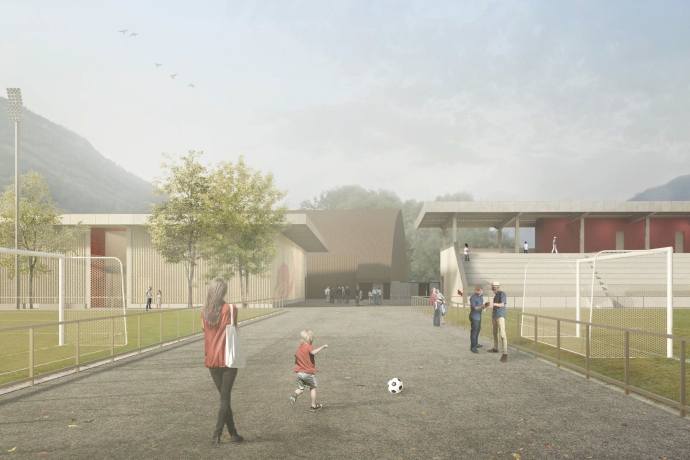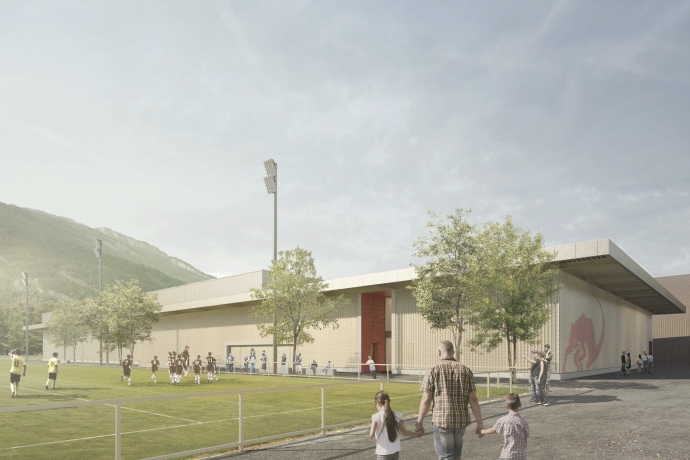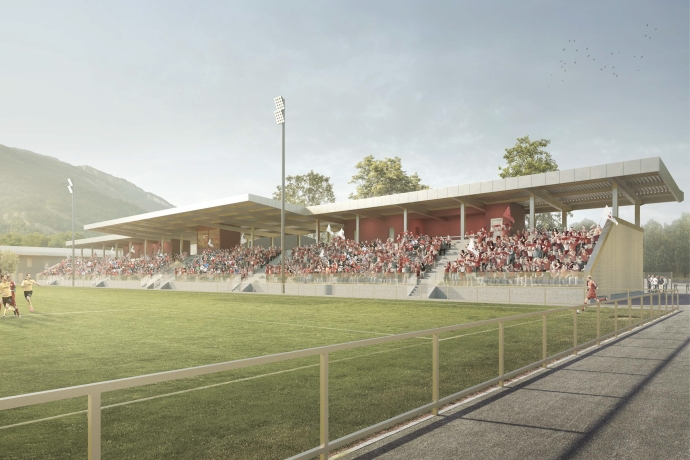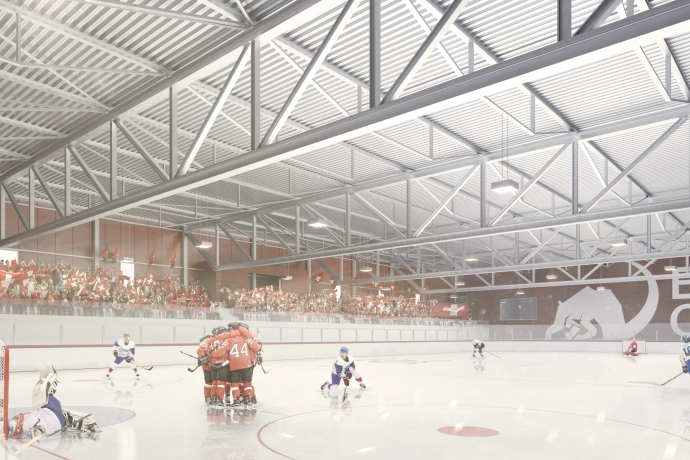 Show all 5 images