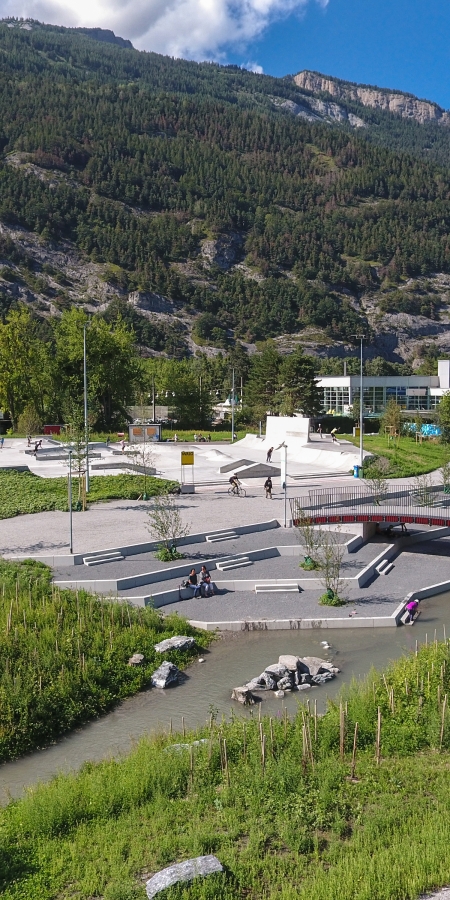 A variety of leisure activities await you on the Obere Au.
Play a relaxed round of Boccia and enjoy a café in the clubhouse or stroll along the Mühlbach river. If you are looking for adrenaline, on the other hand, head to the large «Betongarta» skate park or enjoy an exuberant match of beach volleyball (not available in 2022) at the Obere Au outdoor pool.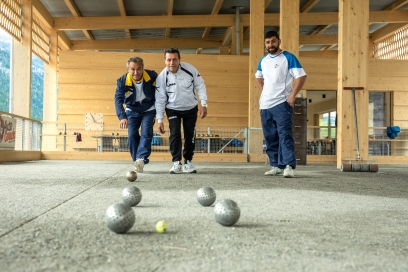 Enhance team spirit.
Boccia for groups
Learn how to play Boccia and discuss the best throws over a drink.
More information on leisure