Energy and culinary delight.
Gastronomy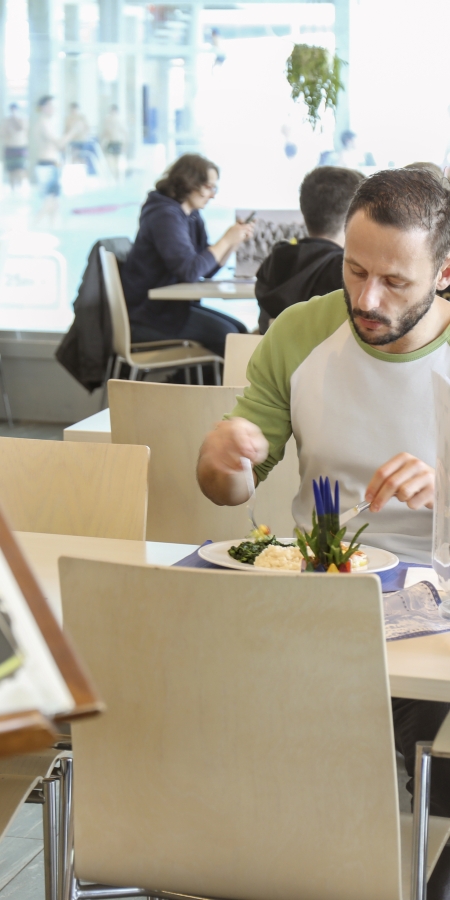 Spoil yourself with a 3-course menu in the sports restaurant, enjoy a burger in the Khurer Gnusswaga or prepare your own delicacies at the barbecue area.
Culinary tour.
Hiking along the Rhine river
Take a leisurely walk from one place to the next and discover the waters of Mühlbach, Alpenrhein and Plessur. This looks like a perfect day in Chur!
More information on gastronomy