For your training.
Ice patches at the ice stadium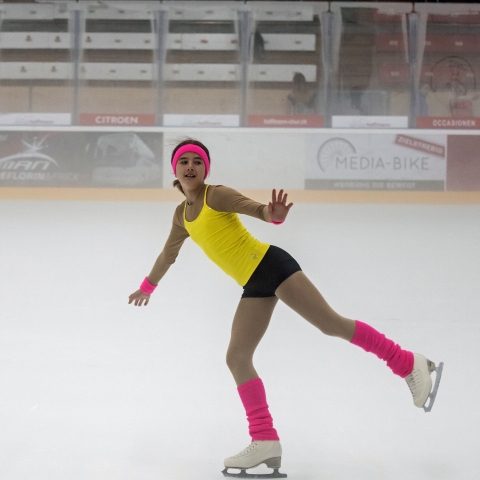 Ice patches are available for figure skating and ice hockey trainings at the Obere Au ice sports stadium. The ice can be booked daily and is reserved in units of 45-50 minutes.
Ice patches provide special training possibilities for figure skaters and ice hockey players. The patches are not available for public ice skating. Public ice skating has its own time slot at the ice stadium.
Availability
During the season of the Obere Au ice sports stadium ice patches can be booked daily. You'll find the available time slots at: occupancy plan.
Prices
13 CHF per unit/person for 45-50 minutes
Terms and conditions
Only either figure skating or ice hockey patches can be booked on the same patch unit. Once someone has booked a figure skating or hockey patch, only other patches of the same sport can be booked in that time unit.
Normal operation: max. 25 persons, excl. trainer
Reservations are mandatory and are possible until 24 hrs in advance. Cancellations are possible up to 12 hrs in advance.
Subject to change.
Reservation/booking