Bergstation Chur
Chur-Brambrüesch cableway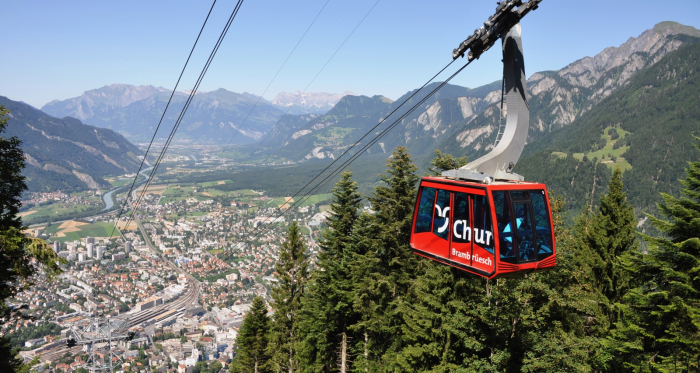 Show all 13 images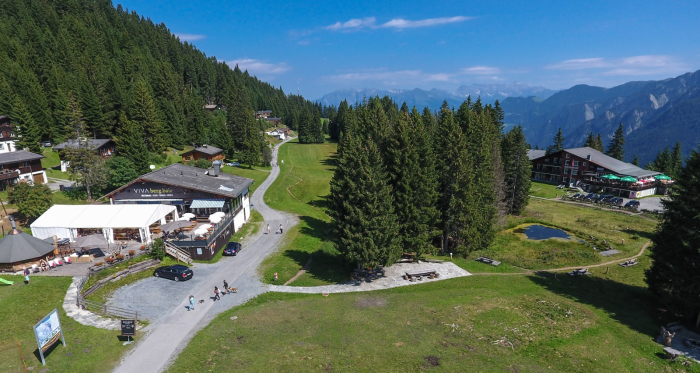 The Chur Cableways with its cable car and gondola whisk you from the centre of Chur directly up to the high plateau of Brambrüesch.
Chur-Brambrüesch cableway
Kasernenstrasse 15, 7000 Chur
Description
Chur is the only city in Switzerland with its own winter and summer sports region, conveniently linked with the city by means of an aerial cableway. Starting point for hiking tours, mountainbike tours and the Alpenbikepark, as well as for ski & snowboard adventures, snowhoeing tours and much more....
Opening hours
SPRING / SUMMER / AUTOMN 2021
Weekend and public holidays: 2. April - 6. June 2021

Daily: 12. June - 24. October 2021

Weekend and public holidays:  30. October – 1. November + 6./7. November 2021
Operating hours: 
Evening operation:
Saturday evening: 12. June - 28. August 2021, until 10 pm
WINTER 2021/22
Weekend and public holidays: 4. - 19. December 2021
Daily: 23. December 2021 - 13. March 2022
Weekends and public holidays: 19./20. and 26./27. March 2022 (depending on snow conditions) 
Saturday evening: 8. January - 5. March 2022 until 10 pm
Operating hours:
First trip aerial cableway 8.30 am
Aerial cableway 8.40 am – 4.40 pm, every 20 min.
Ski lift 9 am – 4 pm
Chairlift 4 am – 4 pm
Chu-Chu train 8.40 am – 4.40 pm
Final check of the slopes at 4.15 pm, after that the slopes are closed
Directions
Public Transport
City bus line no. 1 from the Chur railway station
Bus stop at "Brambrüeschbahn/Stadthalle"
Directions
Highway exit Chur Süd
Drive towards city centre
Cableway station at Kasernenstrasse 15
Parking
Guests of the Chur Cableways park free of charge in the Stadthalle parking lot during operating hours. For this purpose, the control plate number must be entered independently in a list at the  cableways  station. The list is located after the turnstile, the entry is the responsibility of the cableways users.