For groups.
Fondue fun at Quader ice rink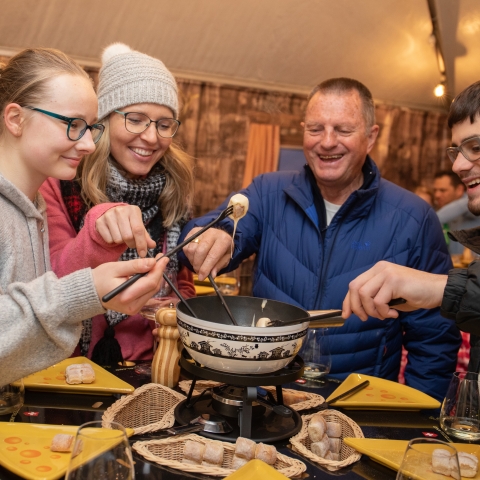 Make circles on the ice first and in the cheese later on.
Enjoy ice skating and fondue
How wonderful: the combination of ice skating and fondue fun at the Quader ice rink. With an advance reservation, 6 to a maximum of 30 people can enjoy a cosy fondue with Chur cheese from Alp Maran in the heated tent and, of course, also ice skate if they wish. Always guaranteed to be a successful event! The heated tent next to the Khurer Gnusswaga at the Quader ice rink is equipped with five standing fondue tables. The standing tables are designed in such a way that six people can enjoy a cheese fondue while the tables can accommodate all the necessary utensils and ingredients.
Fondue | Prices
Fondue with Chur cheese from Alp Maran in Arosa
classic CHF 25.50
with chili CHF 27.50
with morel CHF 31.50
People
The «ice skating fondue» can be booked for 6 to 30 people.
Dates/times
According to season and opening hours of the "Khurer Gnusswaga" foodtruck.
Reservation
A reservation is required.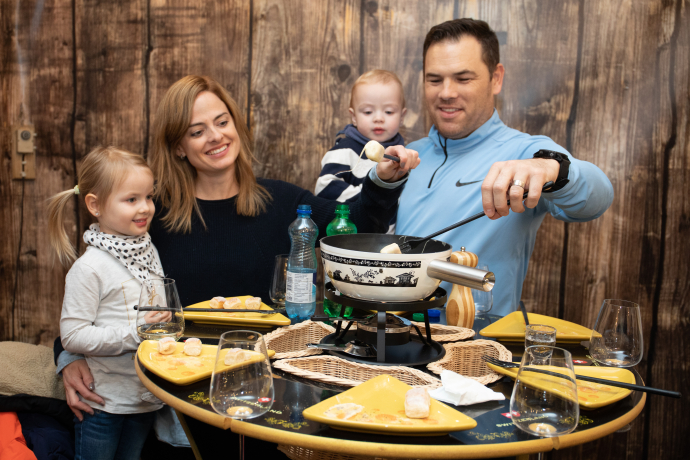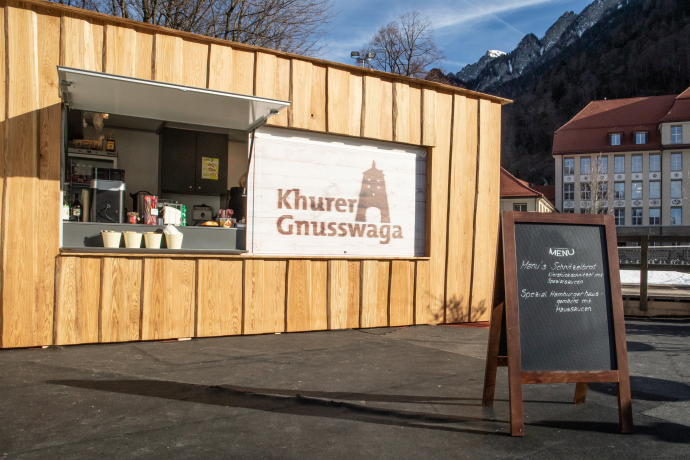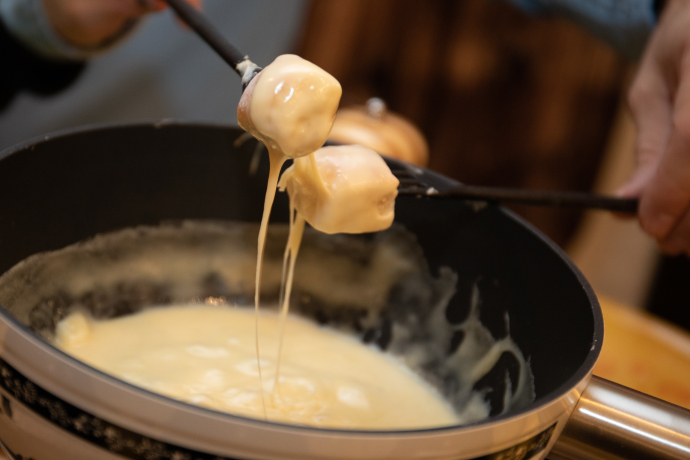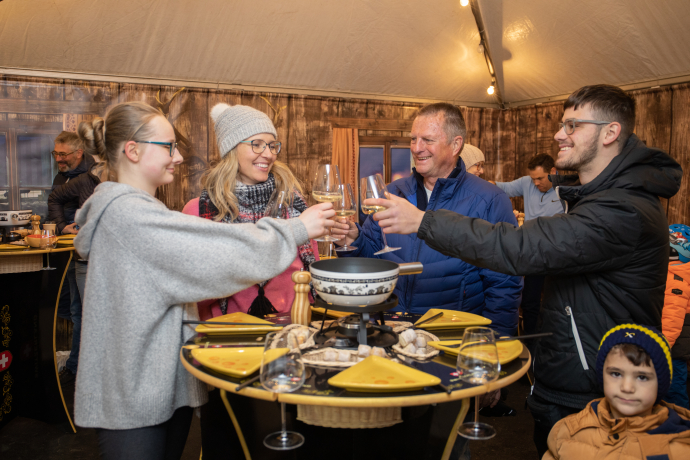 Show all 6 images