Find yourself.
Forest Yoga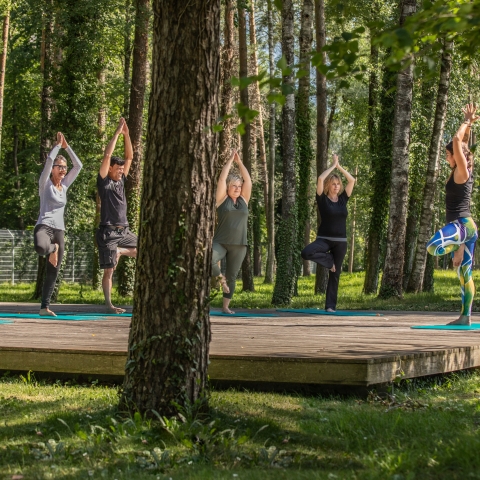 The sun tickling your nose, leaves rustling in the wind and the scent of flowers in the air - the perfect location to relax with Hatha Yoga and find your inner self.
Very important: Please check the regularly updated Corona measures before visiting.
Dates
2. June – 1. September 2021: every Wednesday, 9 am (day-care available)
1. July - 12. August 2021: every Thursday, 6.30 pm
On the wooden platform in the woods of the Obere Au outdoor pool. Only in dry weather.
Registration
Required at www.sportanlagenchur.ch/ticketshop
You will be informed by e-mail whether the course will take place or not. 
Prices
With ChurCard 15 CHF
With ChurCard and Sports card 12 CHF
General admission 20 CHF
General admission with Sports card 15.50 CHF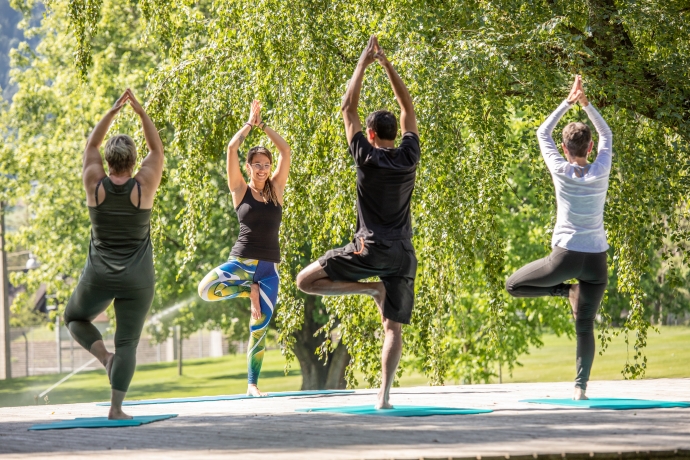 Show all 3 images